Commercial Property Development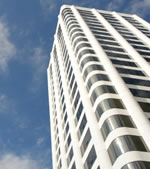 Fergal Browne & Co. Solicitors have been involved in and are currently working on some of the County's most important Commercial Property Developments and in particular, shopping centre developments, hotel developments and tax based commercial and residential property developments. Presently this firm is acting for an international consortium who are developing a €200 million tourist resort on 1,000 acres in the west of Ireland.
The service that this Law firm provides in this area include the following:- Acquisition and Disposal, Partnership agreements, Joint Venture and Company Formation, Development of Industrial Units and Estates, Enterprise Board Applications, Landlord and Tenant Law and Shareholder Agreements.
Residential Property development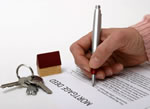 The firm's portfolio of clients includes one the largest building firms in the Country, engaging in the development of both housing estates and apartment complexes. We put together our client's professional team which includes planning consultants, Architects and Bankers to ensure that a professional all round service is provided. In this are we advise residential property developers in the following areas:-
Construction and Contract Law
Environmental Law
Planning and Development Law
Joint Venture Agreements.
Ultimate Sales of Completed Units
Private Client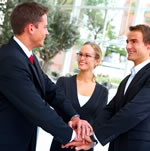 Fergal Browne & Co. private client services combines the personal touch of the family Solicitor coupled with the specialist advice relevant to the private client. We ensure that we provide a friendly and courteous service and at all times adhere to the highest professional standards:
We provide a full range of services to include the following:-
Drafting of Wills and Probate
Personal Estate and Financial Planning
Trust creation and Management.
The firm handles a large amount of residential property transactions for individuals who are buying or selling houses. The property department is fully aware of the immediate requirements in this particular area and is in a position to advise on all relevant issues.
Litigation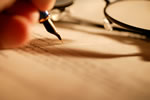 We provide a comprehensive service in the resolution of disputes and have represented our clients in a wide range of both commercial litigation and personal injury matters in the Courts. We have experience in conducting and settling all types of personal injury claims while at all times ensuring that the best interests of the client are protected and adhered to.
Our area of expertise includes:-
Contractual and Commercial Disputes
Building Disputes
Shareholder Disputes
Personal Injury Claims and
Landlord and Tenant Matters
Family Law
By choosing this Law firm you will benefit from obtaining advice from an established and expert Law firm.
Claims can include personal injury matters, property claims, large scale debt collection. Sometimes they proceed to Court and other times successful resolutions occur. It should be noted that in contentious business a Solicitor may not calculate fees or other charges as a percentage or proportion of any award or settlement.